Axial Mix Pump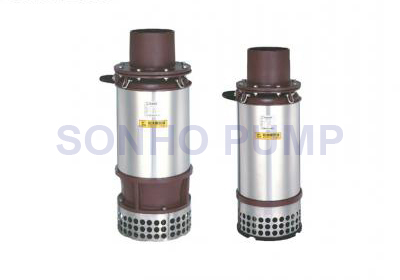 Agricultural Water Pump Manufacturer for Aquaculture Pump and Axial Mix Pump
Axial mix pump application:
aquaculture pumps, agricultural irrigation, fish and shrimp drainage, pumping stations, sewer drainage, industrial flood control and so on.
Axial mix pump series (50HZ):
Output:7.5HP~20HP (5.5kw)
Discharge: 8"~10" (inch)
Phase:3Ф
Capacity:2.8~5.5 (m3/min)
Head: 5.5~18 (m)
FEATURES:
Motor frame and casing are made of stainless steel and water- cooling jacket design increases efficiency of heat diffusion.
Stainless steel shaft is calibrated in dynamic balance test. Dual mechanical seal SIC/SIC are fitted and dual oil seals design raises effects of dust-proof.
Mix flow design to meet large flow capacity, energy saving and easy installation.
Inner cable wires and cable base are upgraded by filling EPOXY to raise humidity-resistance.
BLS is the range for particular purpose of pumping station, and for both two uses of water delivery and extraction.
Download:



BLS series - 50Hz


BLS series - 60Hz