High Head Pump (for clean water)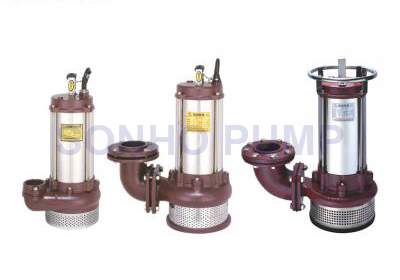 Pump Factory Produces High Head Pump and High Head Water Pump (for clean water)
High Head Pump (for clean water) application:
asprinkler for grass, garden, horticulture; irrigation for orchard; water spray for roof cleaning; wastewater treatment; drainage of basement and well water, and car wash...etc.
High Head Pump(50HZ):
Output: 1 - 7.5HP
Discharge: 1 - 3" (inch)
Phase: 1Ф 220V / 3Ф
Capacity: 0.04 - 0.85 (m3/min)
Head: 10 - 40 (m)
High Head Pump Features:
Double impeller and pump housing design for BU-107.
Adopted dual mechanical seals provide long time operation.
Impeller is designed to special water flow, and corrosive-resistant and wear-resistant for high-head uses.
Motor frame, shaft, screws are made of stainless steel to make long service life and attractive appearance.
The base of cable is made out of integral plastic to upgrade humidity-resistance.
Float switch is available for model under 2Hp.
SONHO is a leading high head pump factory for more than 25 years producing a wide range of high quality high head water pump.
Download:



BU Series - 50Hz


BU Series - 60Hz