Cast Iron Non-Clogging Pump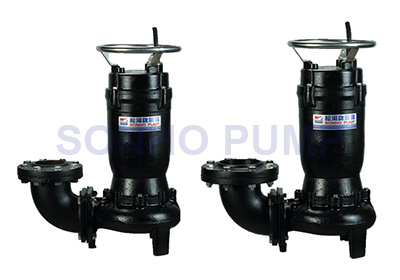 Non-Clogging Pump (made by Cast Iron) Supplier Produces Non-Clog Sewage Pump.
Application:
Water drainage, livestock industrial drainage, industrial wastewater, building basement, food processing plant wastewater treatment and drainage.
Submersible Cast Iron made of Sewage Pump series (50HZ):
Output: 2HP~7.5HP
Discharge: 3"~4" (inch)
Phase: 3ФCapacity: 0.2~1.5 (m3/min)
Head: 5~29 (m)
Submersible Cast Iron made of Sewage Pump FEATURES:
Full series adopted Stainless Steel Shaft and Impeller.
Dry type motors design, and with AC protector for motor protection.
All cables are injected with EPOXY resin sealed water-resistant cables base.
Full series use F grade insulation motor and SIC Mechanical Seal.
All assembly process examined by precise electronic leakage instrument for high QC.
Trusted manufacturer of non-clog submersible. Reliable solutions for your non clog sewage pump needs. Partner with us for superior performance.
Download:


BFS _ BCF Series - 50Hz