Cast Iron Sewage Pump (2 pole)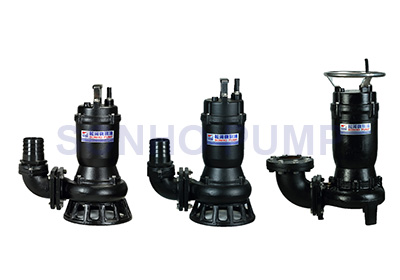 Submersible Sewage Pump (made by Cast Iron) Supplier Produces Submerged Sewage Pump.
Application:
Water drainage, livestock industrial drainage, industrial wastewater, building basement, food processing plant wastewater treatment and drainage.
Submersible Cast Iron made of Sewage Pump series (50HZ):
Output: 2HP~7.5HP
Discharge: 3"~4" (inch)
Phase: 3Ф
Capacity: 0.2~1.5 (m3/min)
Head: 5~29 (m)
Submersible Cast Iron made of Sewage Pump FEATURES:
Full series adopted Stainless Steel Shaft and Impeller.
Dry type motors design, and with AC protector for motor protection.
All cables are injected with EPOXY resin sealed water-resistant cables base.
Full series use F grade insulation motor and SIC Mechanical Seal.
All assembly process examined by precise electronic leakage instrument for high QC.
With more than 25 years of submerged sewage pump experience, SONHO is the best submersible sewage pump supplier supplying to all over the world.
Download:


BFS & BCF Series - 50Hz