Cast Iron Wastewater Pump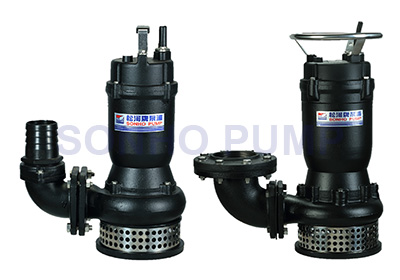 Cast Iron Submersible Wastewater Pump Suppliers.
Application:
Wastewater treatment in various industries such as civil engineering, construction, sewerage, agriculture, fishery, and livestock industry…etc.
Submersible Cast Iron made of Wastewater Pump series (50HZ):
Output: 2HP~7.5HP
Discharge: 3"~4" (inch)
Phase: 3Ф
Capacity: 0.2~1.5 (m3/min)
Head: 5~29 (m)
Submersible Cast Iron made of Wastewater Pump FEATURES:
Full series adopted Stainless Steel Shaft and Impeller.
Dry type motors design, and with AC protector for motor protection.
All cables are injected with EPOXY resin sealed water-resistant cables base.
Full series use F grade insulation motor and SIC Mechanical Seal.
All assembly process examined by precise electronic leakage instrument for high QC.
Leading Wastewater Pump Suppliers. Discover Reliable and Efficient Pump Solutions for Your Needs. Contact Us for Top-Notch Wastewater Pumps.
Download:


BAS Series - 50Hz