Construction Pump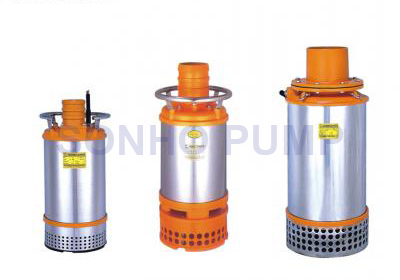 Water Pump Factory Produces Submersible Construction Pump and Construction Dewatering Pump
Construction Pumps application:
machinery and equipment for pumps, long-term circulation pump, iron and steel industry wastewater treatment, river sewage, engineering drainage,Any other industrial wastewater treatment...etc.
Construction pumps series (50HZ):
Output:0.5HP~20HP
Discharge: 2"~8" (inch)
Phase:1Ф 220V / 3Ф
Capacity:0.2~6.0 (m3/min)
Head: 5~38 (m)
Construction pumps FEATURES:
Dry-type model with overload protector is built-in to protect motor from overheat and overload.
Inner cable wires and cable base are upgraded by filling EPOXY to raise humidity-resistance.
Motor frame and casing are made of stainless steel and water-cooling jacket design increases efficiency of heat diffusion.
Stainless steel shaft is calibrated in dynamic balance test. Dual mechanical seal SIC/SIC are fitted and dual oil seals design raises effects of dust-proof.
Impeller and agitator are made of high chrome alloy steel (HCR,3hp,above), high wear resistance, and calibrated by dynamic balance test.
Pump housing and stress eliminating plate are made of wear-resistant and malleable cast iron, and stress eliminating design is adopted between pump housing and mechanical seal lid to reduce flow stress.
SONHO is a professional water pump factory focusing on design, development and production for construction dewatering pump and construction submersible pump.
Download:



BOT Series - 50Hz


BOT Series - 60Hz