Floating Aerator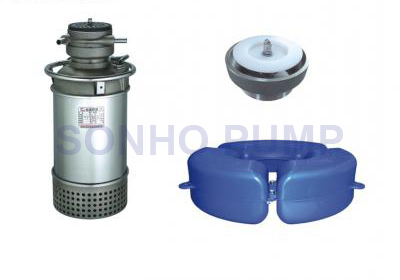 Pond Pump Supplier Produces Pond Floating Aerator and Pond Fountain Aerator
Floating aerator application:
floating aeration system, pond fountain and oxygen aerator for aquaculture
Floating aerator specification:
Output:1HP-2HP
Phase:1Ф 220V / 3Ф
Sprinkling plate: Fixed and Rotary types
Floating aerator:
Low power consumption, time saving and space saving for installation, portable and light weight design.
Creating capacity up to 1.0m3/min for excellent water circulation within water surface and bottom. The depth of water inlet is adjustable.
New patent rotary sprinkling produces fine water splash to higher and more extensive area, cover up to 5m diameter; and dissolve pure oxygen efficiently.
High efficient dry motor is adopted and equipped with overload protector.
Axial-flow design produces large flow capacity.
Dual SIC mechanical seals are adopted for high wear- resistance and durability.
Motor frame is made of stainless steel; cast iron parts are painted with epoxy paint and baked in 180 degree to prevent rustiness.
No tool kits are required. Installation is easily accomplished within 1 min, and maintenance is simple with low costs.
The aerator is designed with multi-functions and can be individually used as a dewatering pump for landscaping.
Standard accessories include: 3 pieces coupled floater, rotary sprinkling plate, and submersible pump with 20m cable.
SONHO is the leading pond pump supplier to offer customers the best quality and service for our floating aerator and pond fountain aerator.
Download:



RP & KP Series - 50Hz


RP & KP Series - 60Hz
Video: